Making Girl Scouts Part of Your Family
Why You Should Sign Up Today

You probably already know that Girl Scouts can help your girl be happier, healthier, more successful in school, and more satisfied with her life. But it's not just your girl who benefits when you join—Girl Scouts makes family life better by:
Reinforcing the values you're teaching at home
Offering fun and meaningful bonding experiences you'll cherish forever
Deepening your family's connection to the community
Supporting you and yours with tailor-made family resources and advice on navigating today's complex world
Ready to join now?
Become a Girl Scout!

Ready to volunteer now?
Let's get started!

Need more info to volunteer?

Get the most out of your family's year in Girl Scouting.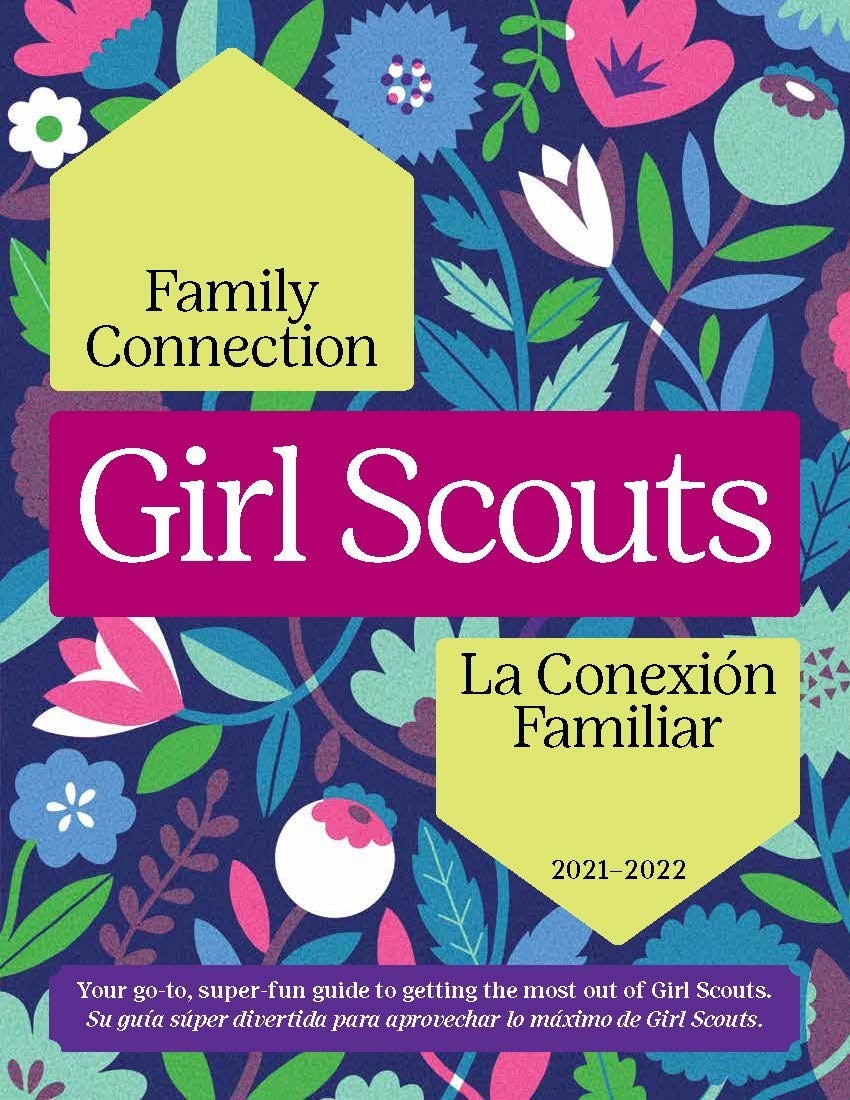 Download the FREE Girl Scout Family Connection for all the must-know info.


 
Girl Scouts Family Connection (PDF)
La Conexión Familiar de Girl Scouts (PDF)
Additional Resources
Make Her Experience Memorable (PDF)
Her Girl Scout Growth Chart (PDF)
Bring the Magic of Girl Scouts Home (PDF)
Family Tip Sheet (PDF)
Your girl's life can be complicated. Raising her doesn't have to be. Check out the latest parenting advice on everything from report cards to friend drama at Raising Awesome Girls.
Busy day/month/year ahead? No sweat. We'll deliver the latest and greatest parenting advice right to your inbox. 
Frequently Asked Questions

Can parents also be volunteers?
Absolutely! It's important for you to be involved so that your girl gets as much out of Girl Scouts as possible. We can always use your help at meetings, on trips, at the cookie booth, or wherever works for you and your schedule. Contact your local Girl Scout council to get started. Did we mention how much fun you'll have?

How much time can I commit as a volunteering parent?
You can commit as much or as little time as your schedule allows. Spending high-quality time with your daughter and other Girl Scouts is a fulfilling experience for everyone—and any time you spend participating will have a positive effect.

My schedule is packed—can I still participate?
You don't necessarily have to volunteer to participate—you can participate one-on-one with your girl. Help shape her Girl Scout experience, and ask questions about what she's learning. Give her the support she needs to make her time in Girl Scouts the best it can be.

How else does my involvement make a difference?
Many parents tell us that their relationship with their daughter has deepened since participating in Girl Scouts. Bonding over good times and shared experiences is a win-win for everyone.

When can I join as a volunteer?
Why not today? We're always looking for volunteers, whether it's during the school year, over summer break, or any time in between.

 

Why participating is so Important

When you volunteer or participate in activities with your girl, you'll help her:

Enjoy amazing new experiences
Make new friends and become more confident
Discover different skills and interests in a safe, nurturing environment

Your involvement and support will help shape your girl's experience. She'll see your commitment to her growth, and before you know it, you'll be growing too. 

Be supportive of her Girl Scout experience:

Make sure she arrives and is picked up on time for all group activities.
Ask her about her Girl Scout activities, and really listen to what she has to say.
Appreciate and recognize the time, talent, and skills her leader shares with the troop/group. 

Your actions can make a real, positive difference. Here's proof from our research:

Ninety-five percent of caregivers say their girl has made more friends through Girl Scouts.
Eighty-nine percent of caregivers say their girl is happier because of Girl Scouts.
Ninety percent of caregivers say their girl has grown more confident through Girl Scouts.

 

Amazing activities to share

Try any of these fun ways to spend high-quality time with your girl. Invite some friends along, too!

Take a nature walk.
You don't need to head out into the deep woods—the local park or somewhere you both enjoy will do just fine. Don't forget to pack your favorite snacks for the road. 


Share your inspiration.
Talk to her about women you admire, and ask her about the people who inspire her. Family members, friends, famous women in history—they're all great choices. Encourage her to cut out pictures or draw. This booklet will help you get started and leave her with something that reminds her of your special talk.


Turn your living room into an improv theater.
What does she want to be when she grows up? You might not need to answer that yet, but let her try some options out for the next five minutes. Get started with the Scene Spinner.


Get your science on in the backyard.
It's amazing what wonders even the smallest outdoor spaces hold. Help her discover how much she can find by using our Flower Census or our Bug Census. Don't forget to hit the computer and put your "field guide" together first. If you want to do more, head for the local nature preserve.