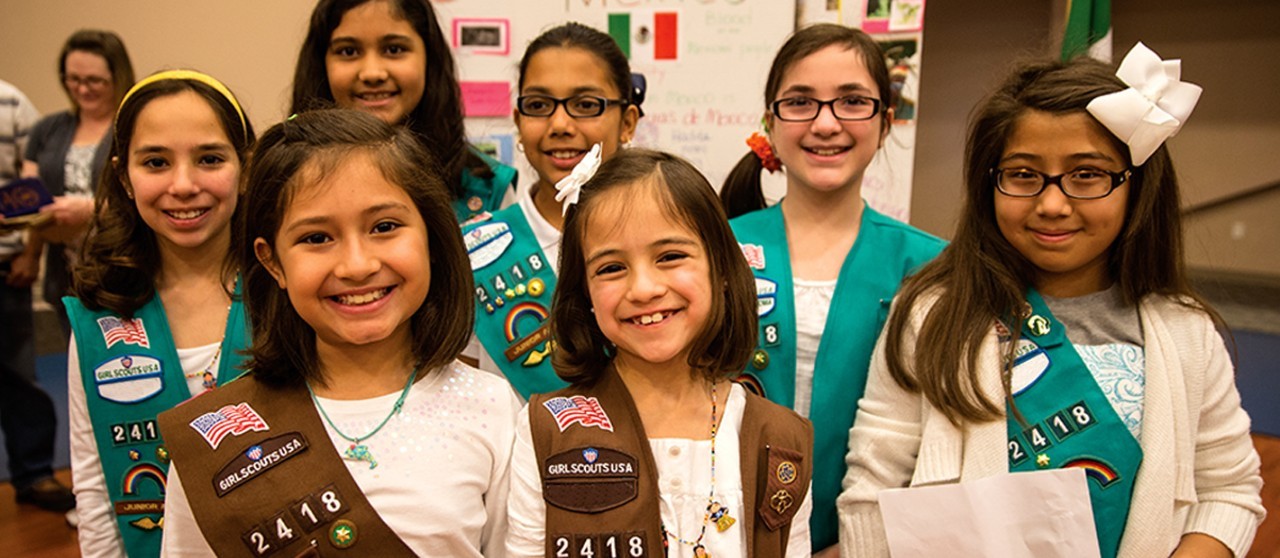 Uniforms
For over a century, Girl Scouts have proudly worn distinctive, grade-specific uniforms that symbolize everything a girl can achieve through Girl Scouts. As our iconic style has evolved, we've continued to offer new materials, features, and designs that match modern girls' interests and passions, so they feel their best when representing Girl Scouts.
Girls from each grade level have one official uniform item (a sash, vest, or tunic) to display badges, pins, insignia, and awards. This item is required when girls participate in ceremonies or officially represent Girl Scouts. Girls wear the sash, vest, or tunic over designated official apparel or over a white shirt and khaki pants or skirt.
The Girl Scout uniform unites girls while also letting them express their individuality through different fashion options and accessories that are perfect for all occasions—both everyday activities or more formal occasions.