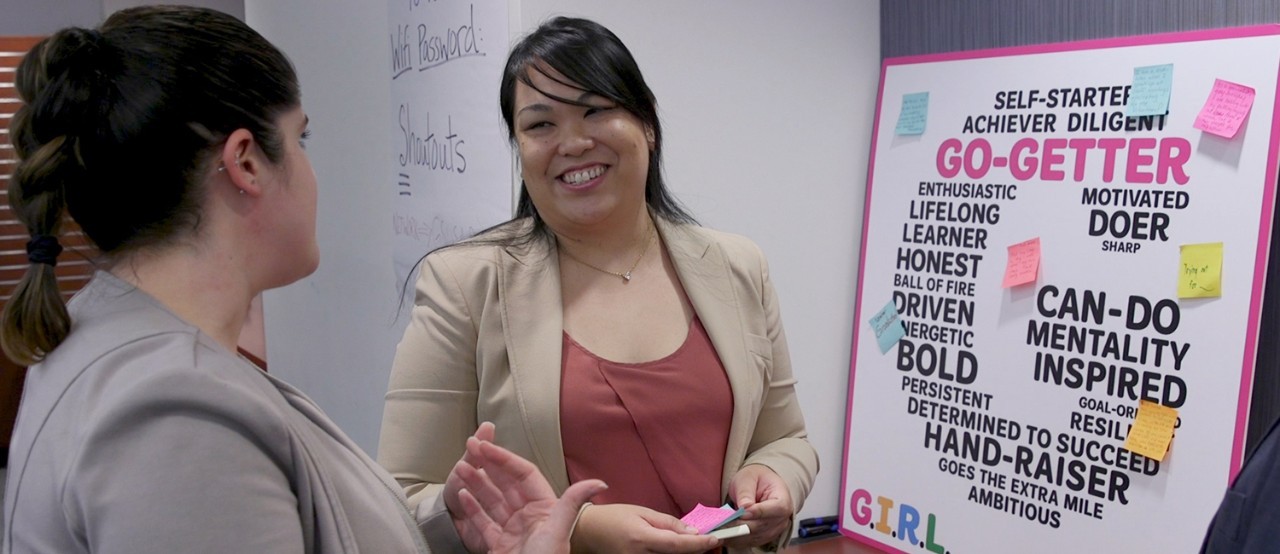 Careers
Your career is our future. 
Girl Scouts of the USA offers amazing opportunities for talented, forward-thinking individuals who share our vision of helping girls and young women change the world for the better.
We've been equipping girls to achieve their full potential since 1912—and today, GSUSA stands as the preeminent leadership development organization for girls, with 2.5 million members across the nation and around the globe.
Here's your opportunity to enhance your career while making a difference in girls' lives and in the world. At Girl Scouts, you can build a rewarding career in everything from accounting, information technology, and research, to marketing, fund development, and public policy/advocacy—and more.
---
We're hiring! Join the team!
 
GSUSA Chief Executive Officer
Reporting to the GSUSA Board of Directors, the Chief Executive Officer (CEO) of Girl Scouts of the USA will have the opportunity to lead, in close collaboration with other Movement stakeholders, an iconic brand and Movement that is developing America's next generation of female leaders. The CEO will partner with the GSUSA Board of Directors to provide the vision and strategic direction that will position GSUSA for success and increasing relevance in a dynamic, competitive environment. This leader is responsible for:
living, promoting and maintaining the values and culture of the organization and the Movement;
inspiring and retaining key GSUSA staff; and
securing the financial health and impact of the organization.
The CEO will create productive, trusting relationships with a wide range of stakeholders, including Council leaders, volunteers, members of the Girl Scout Movement, WAGGGS, and other key partners, and will ultimately energize and strengthen the Movement for the future.
---
Girl Scouts of the USA - National Office

With more than 300 employees filling enriching roles at Girl Scouts' national office in New York City, GSUSA gives you the chance to explore a world of meaningful opportunity and think in fresh and expansive ways.
We're looking for strong, open-minded, innovative individuals who embrace our mission and values. We offer competitive compensation with a first-class benefits package, growth opportunities, a variety of flexible working arrangements, and support for maintaining work-life balance.
Additional locations in New York State, New Jersey, Georgia, and Washington, DC
---
Local Girl Scout Councils

With over 100 local Girl Scout councils nationwide, you can find an opportunity near you to help girls make the world a better place. 
What's the difference between GSUSA and local Girl Scout councils?

Girl Scouts of the USA is the national organization responsible for delivering a broad spectrum of services to Girl Scout councils throughout the United States. Local Girl Scout councils are the local organizations that deliver programming to girls.

Girl Scout councils have a "charter" relationship with GSUSA and council employees are not employed by GSUSA. Each Girl Scout council has independent authority and accountability for developing Girl Scout membership and for administering and supervising the Girl Scout program within its jurisdiction.

Find your local Girl Scout council. 

 

 Follow Girl Scouts of the USA on LinkedIn. #GSUSAcareers