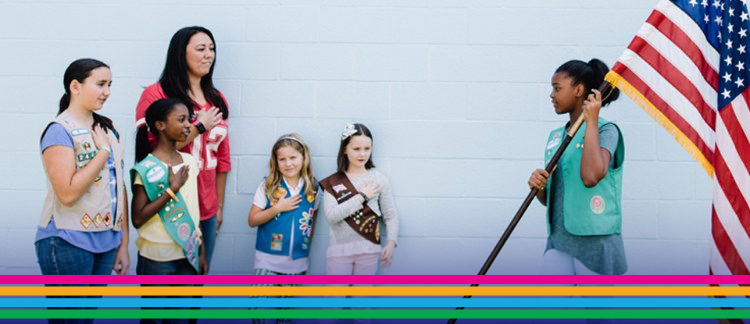 Civic Action for Adults
The future belongs to every girl who believes in her power to change the world.
Now you can help girls and young women nationwide create positive change through advocacy and action.
We all have a role and a responsibility to take civic action to make the world a better place.
Here's what you can do right now:
Get mobilized.
Take a look around you—at school, at work, and in your local area. Are there any causes or issues that interest both you and the girl in your life? Get involved!
Be the change you want to inspire. Have you considered volunteering with girls in your community? You can be the caring mentor she'll remember forever.