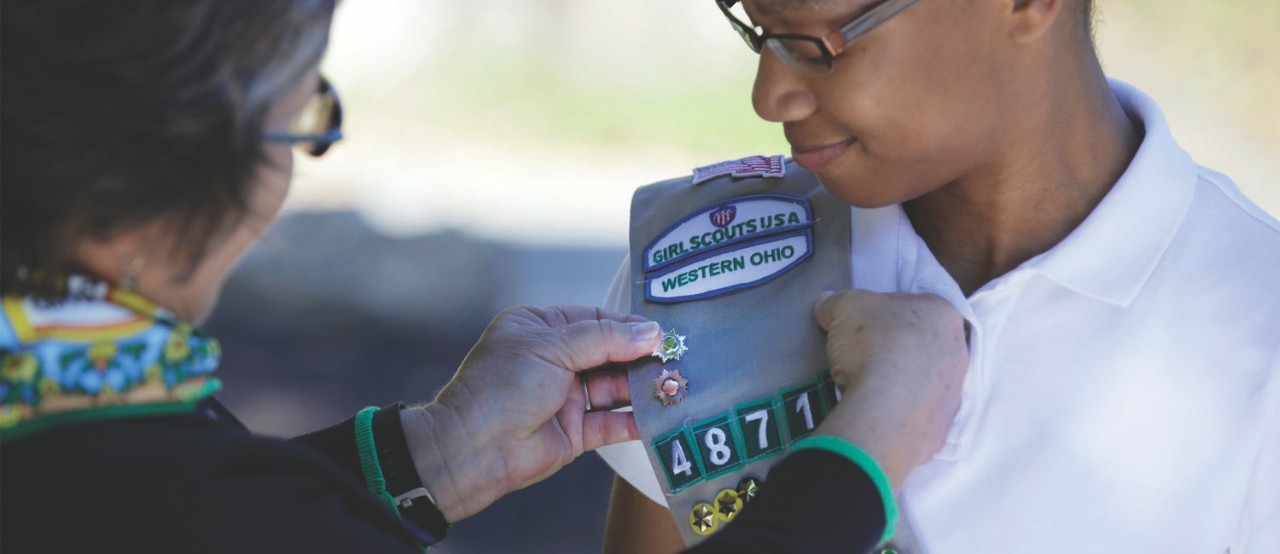 Gold Award Recognition
Gold Award Girl Scouts don't just change the world for the better—they change it for good. The Gold Award is a standout accomplishment of young women who develop and carry out meaningful, sustainable solutions to challenges in their communities and the world.
Young women who pursue their Gold Award aspire to transform an idea and vision for change into an actionable plan with measurable, sustainable, and far-reaching results.
It's not only Girl Scouts who understand the value of the Gold Award. Some universities and colleges offer scholarships unique to Gold Award Girl Scouts.
Gold Award Girl Scouts who enlist in the U.S. Armed Forces may receive advanced rank in recognition of their achievements.

How Can Members of Congress Honor Gold Award Girl Scouts?
Here's how your office can recognize Girl Scouts in your district/state who have earned their Gold Award—the mark of the truly remarkable:
Send a congratulatory letter (DOC) along with a certificate (DOC). (Certificates may be purchased in U.S. House and Senate stationery shops.)
Issue a press release (DOC) to publicize your support and spread the word about the inspiring accomplishments of a girl (or girls) who have earned their Gold Award.
Invite a Gold Award Girl Scout to visit you in your DC or district office for a photo-op and personal congratulations.
Contact your local Girl Scout council to ask about participating in its ceremony held to honor Gold Award Girl Scouts.
For information about Gold Award Girl Scouts in your state or district, contact your local council(s) and ask to speak to the staff person who oversees the Gold Award. (Please note that some districts and states may be covered by two or more councils.)
If you need assistance locating your local Girl Scout council, please email us or call 202-659-3780.
Learn More About the Girl Scout Gold Award
---

Girl Scout Advocacy Network